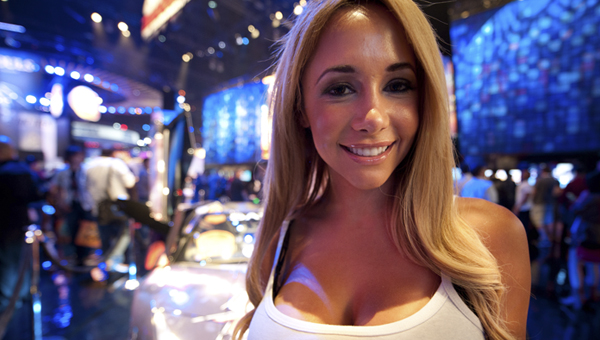 De tweede dag van de E3, en wat voor een dag! De ene na de andere dikke game komt voorbij zeilen en natuurlijk zijn er ook blikken 'boothbabes' opengetrokken.
Op deze tweede beursdag checken Jelle en Simon Dead Space 3, staat Boris in de rij voor The Last of US, krijgt Steven een exclusieve presentatie van Forza Horizon en bevingert Dennis, samen met Simon, de Wii U. Had ik al gezegd dat er blikken 'boothbabes' zijn opengetrokken?
Check ook ons item vanaf de beurs op dag 1 met Boris en Simon die helemaal los gaan op Nintendo!